Fire Chief  Alan Brunacini - requiescat in pace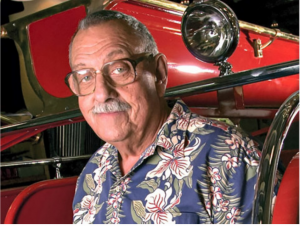 October 15, 2017 - The COA is saddened to announce the death of Fire Chief Alan Brunacini, the former Phoenix Fire Chief and a familiar face at fire service conferences and meetings. Brunacini, 80, joined the Phoenix Fire Department in 1958 and rose through the ranks to become fire chief in 1978. He retired in 2006. Chief Brunacini was known for his candor and practical approach to leadership and customer service. Chief Brunacini set an example for us all by constantly reminding us of why we are here: In his words, "WE ARE HERE FOR MRS. SMITH." Mrs. Smith represented a person who had a problem, usually not a fire, and had no one else to turn to but the fire department. The Good Chief taught us to be patient and kind to Mrs. Smith whatever her problem, because it is in the finest traditions of the fire service."  
 Commissioner Ken Buzzell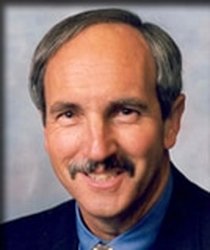 The COA welcomes Commissioner Kenneth Buzzell, the newly-elected Fire Department Retired Employee Member of the Board of Fire and Police Pension Commissioners! 
In September 2017, a special election was held to fill the vacancy created by former Commissioner Sam Diannitto, who retired from the Board after 42 years of unwavering service to System members. Commissioner Buzzell will serve the remaining 27 months of a 5-year term ending June 30, 2020.
Commissioner Buzzell retired from the Los Angeles Fire Department as a Fire Captain II, after 32 years of service. He served on the boards of the United Firefighters of Los Angeles City (UFLAC), Local 112; the International Association of Fire Fighters (IAFF); the Los Angeles Retired Fire and Police Association (LARFPA); and the National Conference on Public Employee Retirement Systems (NCPERS). 
Welcome Commissioner Buzzell and congratulations on your election!
Chief McKnight - Grand Champion of the 2nd Annual

"Fire It Up"

BBQ Competition
The COA congratulates our very own Executive Board Member Assistant Chief Antoine McKnight for showing off his BBQ skills and winning a clean sweep with the Best Brisket, Best Ribs and Overall BBQ Grand Champion. A benefit BBQ for the African American Firefighters Museum and the Fire Family Foundation.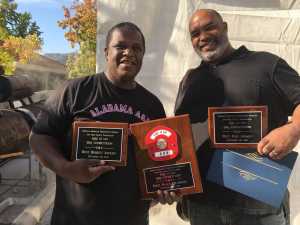 Chief McKnight & his associate chef
LAFD Women's Breakfast -
On September 15, 2017 the COA was a co-sponsor of the LAFD Women's Breakfast. Among the many recipients and attendees, we also celebrated the accomplishments of Fire Marshal & Deputy Chief Kristin Crowley, Battalion Chief Nikki Brodowy, Battalion Chief & COA Executive Board Member Kady Kepner , Battalion Chief Linda Cessor, Battalion Chief Kris Larson. We were proud to be in attendance and celebrate their many accomplishments.