The Chief Officers Association is a 501(c)5 labor organization and recognized bargaining unit representing the Command Officers of the LAFD. It was founded in 1955 as the Chief Officers Group and since that time the Chief Officers Association has continued to build upon our foundation to serve and represent the men and women of the LAFD.
RETIREMENT DINNER - ASSISTANT CHIEF ANDREW P. FOX

November 7, 2018, at the Odyssey Restaurant in Granada Hills. 
Social Hour    6:00 
Dinner 7:00
Buffet Dinner  - $50.00
 Beef, Chicken, Salmon 
Call / Email Aggie Rodriguez
Captain Yo Gikas CM 42
818 756-8638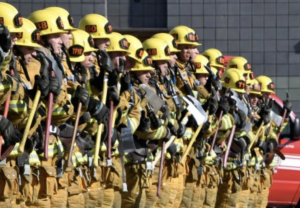 Love it or hate it, most of us have to work for a living. So, how can we make work more meaningful? This hour, TED speakers explore our values and motivations when it comes to the workplace.