August 2017 – Medical subsidy payments did not take effect on the August 2nd paycheck as originally planned. The controller will include the subsidy on the August 30th pay check. Depending on which medical plan you have (UFLAC, LAFRA etc) the retro check will be issued from UFLAC for those members and the City for LAFRA and other plans.
August 2017 – COA Executive Board Meeting – see COA Archives for minutes and motions. There has also been a fair amount of interest from our retirees for business cards – please click the link Business Cards for more info. Or navigate to the Retirement Information menu on the Home page.
August 2017 – Battalion Chief Jaime Moore competing in the 2017 World Police and Fire Games  – Firefighter Combat Challenge. Making COA proud as one of our Directors. See the full video on Instagram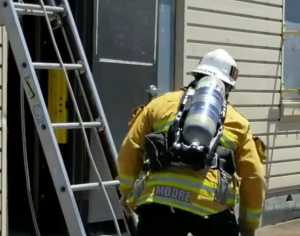 August 2017 – COA VP Patrick Butler attended the LAFPP Ad Hoc Committee on Retiree Medical. The first meeting was well attended and we will keep the membership updated. As of now there are no changes to your current medical plan.
August 2017 – MOU 22 retroactive checks arrived and are available for pick up (8/23) – please contact COA if you have any questions.
August 2017 – COA members who have their benefits through UFLAC received a notice via US Mail that they will be assessed associate member dues for administrative costs to manage those benefits. This was due to a recent UFLAC by-law change.