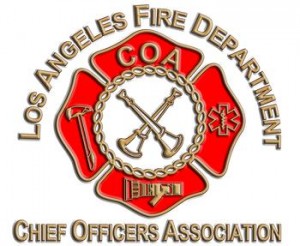 COA MEETING DESCRIPTION
BUSINESS MEETING (GENERAL MEMBERSHIP)
A meeting between the board and the active membership to discuss issues impacting the Chief Officers Association.  Guest speakers may be invited to address the membership during business meetings.  Membership voting and ratification may also be included during a business meeting.  There shall be at least 2 business meetings per year for which the date, time and place shall have been announced to the active membership.
BOARD MEETING
A meeting between the Board of Directors to execute the Goals and Objectives of the Chief Officers Association.  The Board of Directors shall meet as frequently as organization business requires.  All Board Meetings are open to the membership with the exception of the Executive Session.
MEET AND CONFER
A meeting between the board and management to discuss wages, hours and working conditions for all members of the Chief Officers Association.  Meet and confer discussions are confidential and cannot be published until an agreement is reached through a Letter of Agreement or a Memorandum of Understanding.
LABOR/MANAGEMENT EXCEUTIVE COMMITTEE MEETING
A meeting between representatives from the Fire Commission, Management and Labor (COA/UFLAC) to discuss issues relative to all parties in attendance.