June 2017 – MOU 22 was approved today June 27 by the Los Angeles City Council. It will be transmitted to the CAO for final salary schedule and effective July 9, 2017. You should receive your retro check sometime in August 2017.
June 2017 – Catastrophic Leave – The COA and UFLAC have jointly finalized the benefit that allows LAFD members to donate their banked VC, TS and other time into a bank so that members who have suffered a catastrophic tragedy can request paid leave when they run out of their own time.
June 2017 – Please make sure you take advantage of your Executive Development Fund, Contact Jaime Moore for more info at: [email protected]
June 2017 – COA sent a letter to the Los Angeles Fire and Police Pension Board opposing the elimination of LAFRA and other current medical plans for retirees. COA was successful in stopping this proposal and the LAFPP will now form a work group to address the issue.
June 2017 – COA met with UFLAC and Dr. Steven Froehlich the newly appointed UFLAC Psychologist. Dr. Froehlich has over 20 years of experience working with firefighters, first responders, and police officers. It was a great meet and greet and we look forward to working with Steve.
July 2017 – Retired Assistant Chief Bill Bisson is ailing in health. His family is requesting visitors. For more information please contact Pat Butler at: [email protected]
July 2017 – The Los Angeles Fire and Police Pension Board is going to vote on a motion  July 6, 2017, to increase the retired sworn non-medicare health subsidy to 7% which is more realistic given the current cost of medical care.
July 2017 – In an unforeseen last minute change of decision from the Mayoral appointed pension commissioners – the LAFPP Pension Board  voted 5 to 4 to adopt a 6% increase to the retired sworn non-medicare health subsidy, which is below the standard of inflation of medical costs. The COA will be monitoring closely this disappointing decision by the Mayor's appointed commissioners. We are proud of the 4 elected Fire and Police Commissioners who took a stance to protect our benefits.
July 2017 – Captains Al Ruiz and David Reddix were promoted to Battalion Chief – we welcome them to COA
July 2017 – The COA Executive Board unanimously endorsed Maria Elena Durazo for State Senate District 24.  As many of you may know, Maria Elena has always been a strong supporter of firefighters and a driving force for labor negotiations in Los Angeles, which has clearly benefited COA in our pursuit of wages, benefits and working conditions. Maria Elena is currently running unopposed and she is proud to have our endorsement.  SD24 is one of the few state districts that has almost 90% of its district within the City limits. The 24th Senate District includes the Los Angeles neighborhoods of Boyle Heights, El Sereno, Highland Park, Eagle Rock, Glassell Park, Mt. Washington, Cypress Park, Lincoln Heights, Atwater Village, Elysian Valley, Arlington Heights, Echo Park, Silver Lake, Los Feliz, East Hollywood, Little Armenia, Thai Town, Larchmont, Koreatown, Pico-Union, Westlake-MacArthur Park, Historic Filipinotown, Chinatown, Little Tokyo, Arts District, Civic Center, City Terrace, and East Los Angeles.
August 2017 – Medical subsidy payments did not take effect on the August 2nd paycheck as originally planned. The controller will include the subsidy on the August 30th pay check. Depending on which medical plan you have (UFLAC, LAFRA etc) the retro check will be issued from UFLAC for those members and the City for LAFRA and other plans.
August 2017 – COA Executive Board Meeting – see COA Archives for minutes and motions. There has also been a fair amount of interest from our retirees for business cards – please click the link Business Cards for more info. Or navigate to the Retirement Information menu on the Home page.
August 2017 – Battalion Chief Jaime Moore competing in the 2017 World Police and Fire Games  – Firefighter Combat Challenge. Making COA proud as one of our Directors. See the full video on Instagram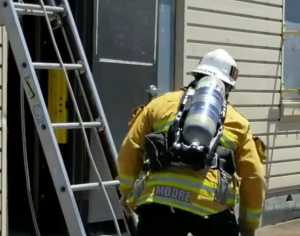 August 2017 – COA VP Patrick Butler attended the LAFPP Ad Hoc Committee on Retiree Medical. The first meeting was well attended and we will keep the membership updated. As of now there are no changes to your current medical plan.